For all of the food lovers, there will be the most authentic Cajun cuisine as you stroll through the Festival.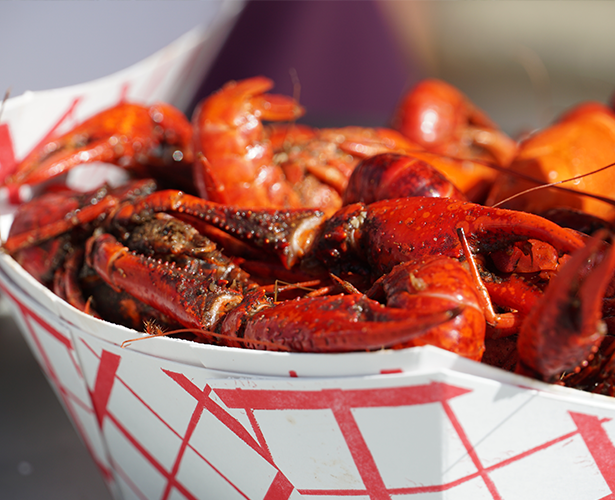 Get a taste of "N'awlins" with authentic Cajun favorite, Louisiana John's crawfish boil. There will also be jambalaya, gumbo, po' boys, muffuletta, beignets, crawfish monica, shrimp & grits, pasta laya, crawfish cornbread, boudin balls and so much more!
Enjoy the Bourbon Street atmosphere with all the classic cocktails such as Hurricanes, Grenades, and Virginia's Champagne Hurricane specialty drink.